Private Lessons currently offered for Piano, Voice, Cello, Violin, Viola, Acoustic Guitar (rhythm), Acoustic Guitar (classical), Electric Guitar, Bass Guitar, Drums and Trumpet.
Private Lessons are $30 for ½ hour lesson.  Payment for Private Lessons is due at the beginning of each month.
For more information click the button below, register and a teacher will contact you.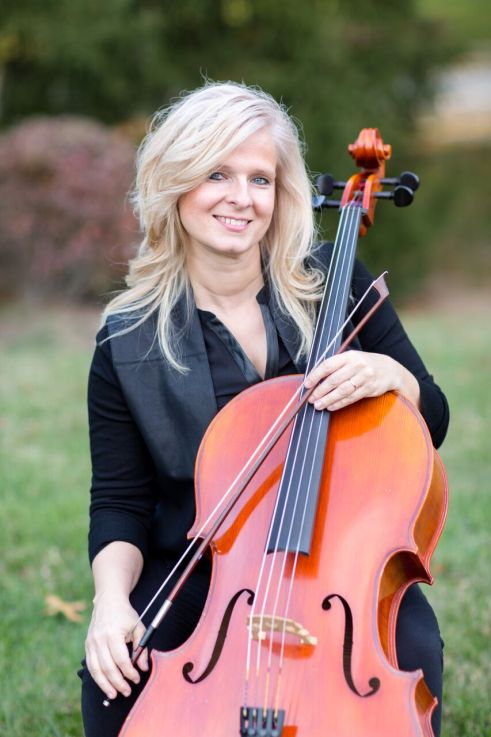 Sherrie McKay
Cello / BMC Director
Rev. McKay holds a Bachelor of Science degree in Church Music from Eastern Nazarene College in Quincy, Massachusetts and a Master of Arts degree in Church Music from Southeastern Baptist Theological Seminary in Wake Forest, North Carolina. Rev. McKay as served as Minister of Music at Bethany Church since 1993 and was ordained to the Gospel ministry in 2002 by Bethany Church. With over 20 years of music ministry experience, Rev. McKay has taught music and related arts to children and teens throughout the state of Maryland and the eastern seaboard. Rev. McKay has also led seminars for Maryland church leaders helping them to develop creative programs in local churches with small budgets. In addition to her experience as a trained vocalist, Rev. McKay is an experienced cellist who has studied with Eva Anderson, cellist with the Baltimore Symphony Orchestra, Joel Morshell, cellist with the Boston Symphony Orchestra, and more recently with local musician Catherine Mickelson Francis, cellist with the Annapolis Symphony Orchestra and Mulberry String Quartet. In addition to performing as a cellist at weddings and private events, Sherrie teaches at summer Cello camps for children with local Suzuki certified instructors. Rev. McKay has worked with a wide range of musicians with various skill levels and backgrounds. Her desire to develop the talents and gifts of young artists in a faith based environment. For more information about arts related programs and ministries created and led by Rev. Sherrie McKay, go to http://yourbethany.org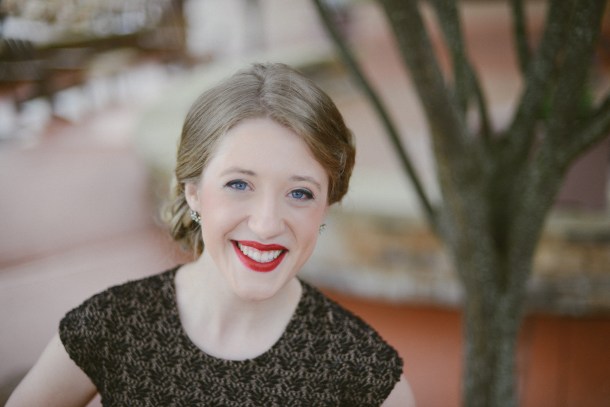 Mercy Calhoun

Voice and Piano Teacher / BMC Private Lesson Coordinator
Mercy Calhoun is a third year undergraduate vocal performance major and music education major at the prestigious Peabody Institute. In the past, Calhoun has served as a section leader, choir assistant and student-conducting intern with the Appalachian Children's Chorus (ACC). She has also been an elementary teacher's aid so she exhibits the skills necessary to teach music to young children and is an asset to Bethany's Children's Music program. Performance is in her blood as Mercy has also performed several roles including the role of Susanna from Le nozze di Figaro at the Narni Arts Festival. In 2015, she performed the role of Dorinda from Orlando by Handel with the Peabody Opera. She has attended the Interlochen Center for the Arts and Brevard Music Center. She has also been a guest artist with the West Virginia Symphony Orchestra (WVSO) and with ACC during their Italy tour. In addition to solo work, she has had a vast choral performing background with the Appalachian Children's Chorus. This includes performing in Lincoln Center, the United Nations General Assembly Hall, Ireland, with the WVSO numerous times, and at many political events.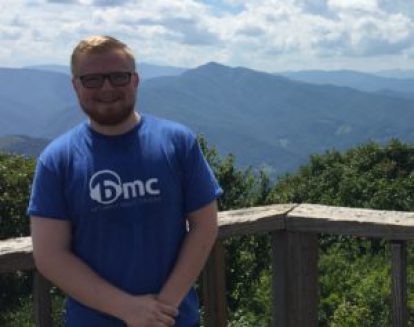 Gabe Petkaitis
Drum Kit

Gabriel Petkaitis is a Jazz Drum Major and Recording Arts Major at the Peabody Conservatory of Music. Gabe has performed in Jazz groups fromCalifornia to Italy and has performed in concert with notable artists such as Warren Wolff, Jimmy Greene & others. In addition to recently completing an internship with the Brevard Summer Institute as a recording engineer, Gabe is a lead sound en gineer at Bethany Church facilitating streaming, recording and mixing a variety of bands, vocal and instrumental ensembles and solo artists.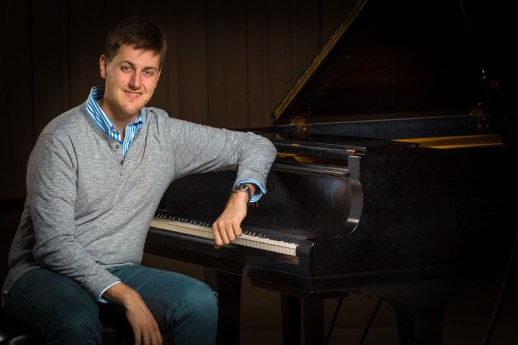 Noah Dion
Voice and Piano

Noah Dion is a recent graduate of  the Peabody Conservatory of Music as a jazz pianist.  Noah graduated May 2017 with a double major in Political Science at Johns Hopkins University. Noah has played extensively in ensembles in New York and Baltimore. In addition to studying and playing solo piano in Baltimore, he also works as an accompanist for the Peabody Preparatory program and as a private teacher. Noah is the primary accompanist at Bethany Church.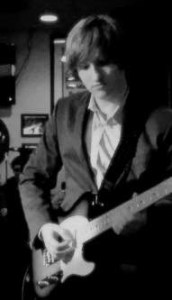 Alec Green
Guitars and Bass Guitar

Alec Green is a guitarist, bassist, and audio engineer and currently studies classical guitar and audio engineering at the Peabody Institute of the Johns Hopkins University. Green is a frequent performer with Live Arts Maryland and played guitar on a recording for the Baltimore based professional theater company Center Stage, for their production Twisted Melodies.
Also skilled as an audio engineer, Green's credits include the album On a Wire by the band Ambit Orbit, Heart on Fire by Jacob Jasper, his own 2 EPs, a live recording of the Peabody Jazz Ensemble, and the Annapolis Chamber Orchestra and Annapolis Chorale's performance of the Mozart Requiem and Carmina Burana.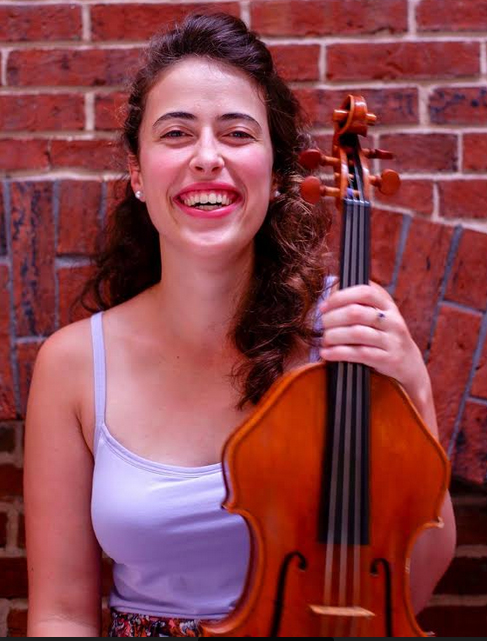 Bronwyn Kure
Violin and Viola

Violist Bronwyn Kure is an active soloist and chamber musician in Baltimore. Originally from rural Canada, she attended the Victoria Conservatory and received her Diploma in Music Performance. She is now pursuing a Master of Music Performance degree at the Peabody Conservatory.
Bronwyn has played as a soloist with the Red Deer Symphony Orchestra, and the Sydney Classical Orchestra as well as solo performances with the Victoria Conservatory's Thursday Recital Series, the Cheminais Prodigious Talent Concert Series, and Peabody Pop-Ups.
An avid chamber music lover, Bronwyn has performed and is a member of the Mount Vernon Virtuosi chamber ensemble, and the Vernon String Quartet. She has performed with the Bonis Piano Quartet in their performance for the Amadeus Concert Series in Great Falls, Virginia as well as concerts with the Heifetz Institute in Staunton, Virginia, the Canadian National Art Center Chamber Music Series in Ottawa and the Morningside Music Bridge Chamber Series in Calgary, Alberta. She along with her colleagues, won first place in British Columbia's Provincial Chamber Music Competition two consecutive years in a row as well as first place in the Victoria Conservatory of Music's Chamber Music Competition.
Bronwyn has a passion for teaching and has taught for many years with Baltimore Symphony's OrchKids Program, the Bridges after school program, the Waldorf School of Baltimore and the Bethany Music Center in Ellicott City.
Hindemith Viola Sonata Op. 11, No. 4 in F Major
Bartok String Quartet No. 1, Lento
Phil Respass
Trumpet

Phil's Bio is coming soon.
Eric Engler
Trumpet  Teacher

Eric's Bio is coming soon.